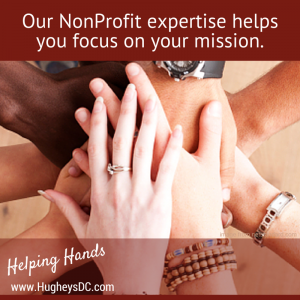 Nonprofits are often an overlooked industry. While people and businesses will volunteer their time and give their financial resources during the holidays, nonprofit organizations must function year round. That's where we come in.
We understand how critical every dollar is stretched in a Nonprofit organization. Smart organizing, tracking, and accounting are all crucial in an Nonprofit. We help you maximize your time and assets by advising how to maximize donations, minimize errors and increase credibility without the expense of payroll, benefits, or physical footprint of a staff/employee who may not be skilled or properly trained in Nonprofit Accounting.
Hughey's Debits & Credits will help you come up with a development strategy to turn your organization's aspirations into a prosperous reality.
Contact us today to get started. Email us at [email protected].