Hughey's Debits & Credits is driven by a deep commitment to help Nonprofit organizations, individuals, and small businesses achieve financial relief.
We provide the best in financial management specializing in payroll, money management, human resource assistance, new business setup, budgets, quarterly reports and more. We also offer an array of training classes to ensure organizations are well-equipped to thrive and succeed.
When you do business with Hughey's Debits & Credits, you're not just a client, you're family.
Meet The Owners:
Ronda Hughey - Lead Fiscal Officer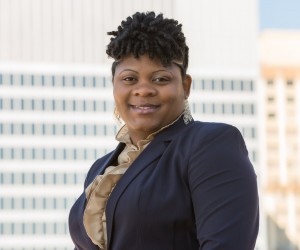 Our clients are like our family. My most passionate moments are when we see our baby clients grow into moguls of their industry. ~ Ronda Hughey
Ronda has always wanted to manage her own business. From the time she was old enough to determine what she wanted to become in life – entrepreneur was right at the top of her list. And after the Senatobia, Mississippi native earned her undergraduate degree in business administration and stints as a fiscal officer for major organizations, managing more than $1 million worth of nonprofit accounts at one point, Ronda ultimately seized the opportunity to strike out on her own.
And so, Hughey's Debits & Credits was born. Since that time, HDC has focused on growing small organizations and putting them on the path to financial success.
With a solid business background that includes working in industries such as creative floral designs, food service, higher education, and nonprofit organizations, Ronda, who also holds a master's degree in business administration with a concentration in accounting, is more than prepared to help her clients succeed. After all, HDC is the culmination of her lifelong dream.
Cortez Hughey - Fiscal Officer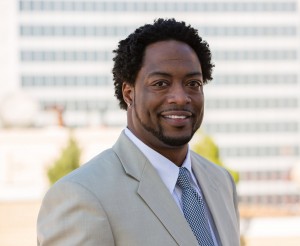 I enjoy seeing our clients start from the bottom and grow into something big that is helpful to the community. ~ Cortez Hughey
Cortez Hughey's story is one of triumph and ingenuity.
The Coldwater, Mississippi native has several years of business and accounting experience, serving in a variety of leadership positions. The country's economic downturn and the volatile financial market, prompted Cortez to partner with his best friend and wife to start Hughey's Debits and Credits.
Having served diligently in numerous accounting positions in various industries, Cortez has learned the ins and outs of the financial world. And he is prepared to share that knowledge with his partners and clients at HDC.
Equipped with a master's in business administration and his father's no-quit attitude, Cortez is determined to see his clients blossom into giants in their respective industries.