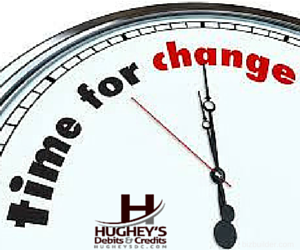 This is the time of the year for reflection and resolutions. The beginning of a new year is a great time to make important changes and get a fresh start! Have you taken a good look at your accounting practices lately? So many people hit the gym this time of year, but what about your organization's financial health? You may need a fiscal health assessment. It's time to fix some common accounting mistakes NOW to start strong in 2016.
Top 3 mistakes we're called in to fix at NonProfits:
We're often hired to assist nonprofit organizations because of accounting mistakes within the organization. Let's shine a light on what we've learned from our experiences to help YOU avoid financial instability:
Don't hire unqualified personnel o

r rely on volunteers

Using cash basis accounting instead of full accrual accounting required by

GAAP (click for detail)

Not having a review process
"But I have great accounting software! How can I get in trouble financially?"
It's easier than you think to make mistakes. Even though there are excellent accounting programs out there, there's still a degree of knowledge required. Imagine your hairstylist cutting your hair. Even though the clippers are technically cutting your hair, the stylist must have expert knowledge to know which guard to use, or you'll be in need of a hat to cover those mistakes!
"According to a 2013 study conducted by Dr. Jeffrey Burks, Deloitte Faculty Fellow and associate professor of accountancy at the University of Notre Dame, nonprofits have a 6.1 percent accounting error rate—roughly 60 percent higher than the error rate for publicly traded corporations." Article
"Many accounting software programs have done a wonderful job allowing a person to input cash receipt activity quite easily, but what these software programs cannot replace is an experienced and educated person's skill. For organizations that can't afford to hire a seasoned bookkeeper full time, the best solution is to have an employee do the basic data input and then hire a firm or an advanced bookkeeper with a CPA to oversee financials on a monthly basis." CPA source
Does your team know How to Make Accrual Accounting Adjustments?
This can be a minefield of errors! CLICK to learn more
Whatever your resolutions are for the New Year, we hope you achieve all of your goals in 2016!
If you are ready for a review of your nonprofit accounting to start the new year with a fresh start, contact us to get started.
-Ronda