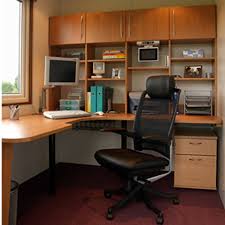 Everyone wants a home office for tax purposes. With being able to write off portions of monthly expenses such as mortgage/rent, utilities, phone bills, security, and insurance, who wouldn't want that? But is a home office right for your business?
Just like any other business decision, you should be aware of both the pros and cons before making your decision. Most of the time people only tell you this part of having a home office because it is a pro and everyone wants pros in business. Wouldn't it be nice to have only pros in your business?
I will admit being able to write off portions of expenses that you will pay regardless is a tempting offer. With your home office being in your house, your commute to work is reduced significantly. Some joke to work in their pajamas which would reduce wardrobe time and office apparel expenses significantly. Both would reduce expenses for you. Wouldn't that be a perk?! Another pro is having everything nearby even when you are off work. The days of forgetting something at work would be over! The biggest pro is the flexibility! Modern technology has allowed the ability to be mobile. Often times all you need is a laptop, an internet connection, and a place to sit and you have a new location!
Pros
Flexibility! You can be anywhere and everywhere, working remotely with smart technology.
Biggest reason: Saving money! Instead of rent, you can reinvest into the business, expand technology, or purchase additional merchandise.
Spend more time out of your car! Your commute time would be obsolete. Use this time to spend with family or take a much needed nap.
How can you make this work?
You have so many options! We have clients who contract with a "virtual assistant" service. It's nice having a professional on your team working remotely for digital and administrative support.
There are office solution companies that offer various levels of "virtual office" services. You can have a business mailing address that is not your home and a receptionist that signs for your packages and holds your mail. You can opt for a certain number of days per month to use a furnished office space and/or conference rooms with full audio visual equipment needs taken care of. You can even have a receptionist answer your phone during business hours to elevate your professionalism and save time!
There are many agile ways to operate a business in today's market. Having client meetings in your home space or coffee shops may not always work for every business owner! Forbes described creative office space here.
Set boundaries:
Family may think you have extra time for errands and ask you to leave your home office space to cater to their needs. They may not respect your work hours and interrupt your productivity. To alleviate this issue, you should set strict hours to alleviate unnecessary distractions.
You think of your home as a place of relaxation. If it is your sanctuary, then there needs to be boundaries so you can truly leave work at work and not "take it home with you." In order for a home office to be successful, you will need to treat your office space as a place of work. When your work day is done, step away from the computer and mentally "turn off" your work day. A separate, distinct area is best for setting up best practices. Read these 10 tips for setting up a home office.
What's the downside?
Cons:
You'll miss out on foot traffic as a retailer (investing in a quality digital e-commerce website may be a solution, but what about lost sales for customers who want to browse an inventory of options at their fingertips?)
Credibility – you may be more anonymous and not garner high customer or client credibility without a brick and mortar location for retail (or office space).
It's harder to separate your private life from your business life.
How do I handle the accounting? What's deductible? How do I track and separate work/home expenses?
Even though it's a good idea to start with a home office to keep overhead low, it needs to be setup properly to manage the expenses and tax deductions. Proper recordkeeping is critical.
Don't make mistakes that cost you money or get you in trouble with the IRS!
We're here to help! Contact us for your home office accounting needs and get on track with best business practices that will save you money and time.
We'll show you how to operate lean and GREEN!
Ronda & Cortez Hughey